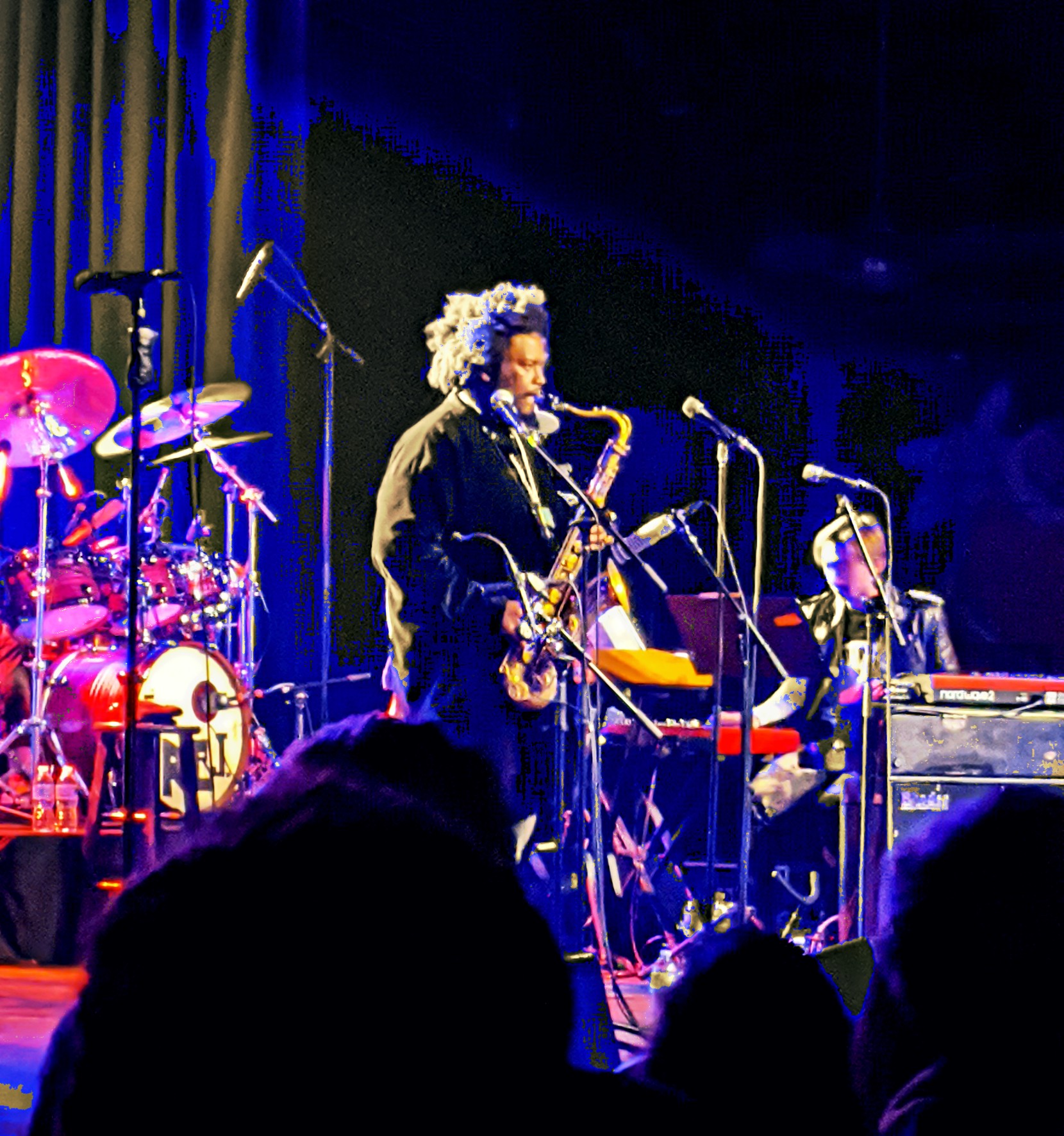 Tenor saxophonist Kamasi Washington brought his band to the Orange Peel in Asheville, NC for a Valentine's weekend performance in 2020. Since his breakout record The Epic was released in 2015 Washington has grown in the Harmony of Difference ep Heaven and Earth release. On this particular night, the audience turned out, and so did Mr. Washington.
Drummer Tony Austin 
Hailing from LA, Washington included his father (Rickey Washington) as a special guest on soprano saxophone and flute. His set included some of his most memorable recordings including Street Fighter Mas, Truth, Fists of Fury and Will You Sing.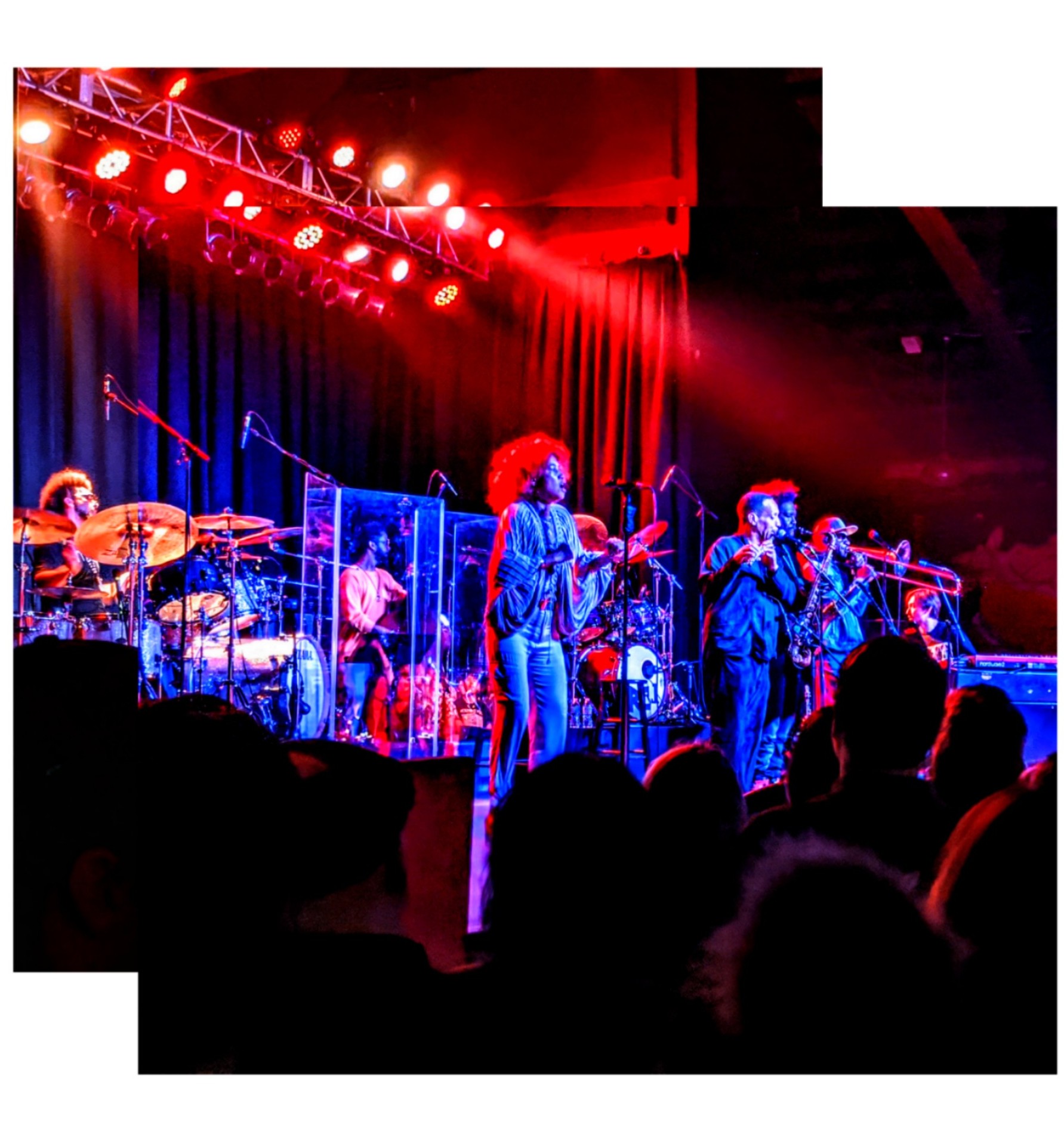 Washington has worked with a number of today's hottest artists including Kendrick Lamar, Thundercat, and Flying Lotus to name a few. His sound beckons back to jazz artists of the 1960's and early 70's such as Pharoah Sanders and the Liberation Music Orchestra. Singer Patrice Quinn has a remarkable voice as an instrument and is powerful whether singing lyrically or harmonically.
The crowd was energetic and clearly into the concert. If you haven't seen him yet, make sure to check Kamasi out when he comes to your city.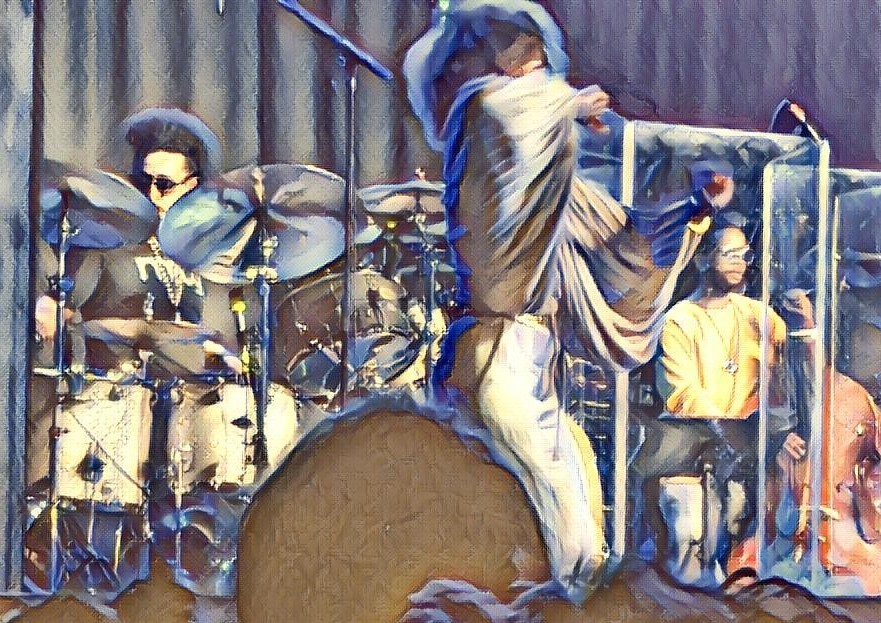 All photos and videos by Strangeblood