Some 27 years ago I made my first voyage to Victoriaville Quebec, all because Fred Frith was performing and I was realizing his importance to music I most appreciated. At that Festival I saw the London Jazz Composer's Orchestra. Led by bassist Barry Guy, this group included many amazing musicians including Evan Parker. It really seemed like about the best thing in the world at the time. For 10 years, Big Ears Music Festival has been bringing some uncompromising sounds to the city of Knoxville, TN. It can evoke the feeling of one of the best things in the world as well.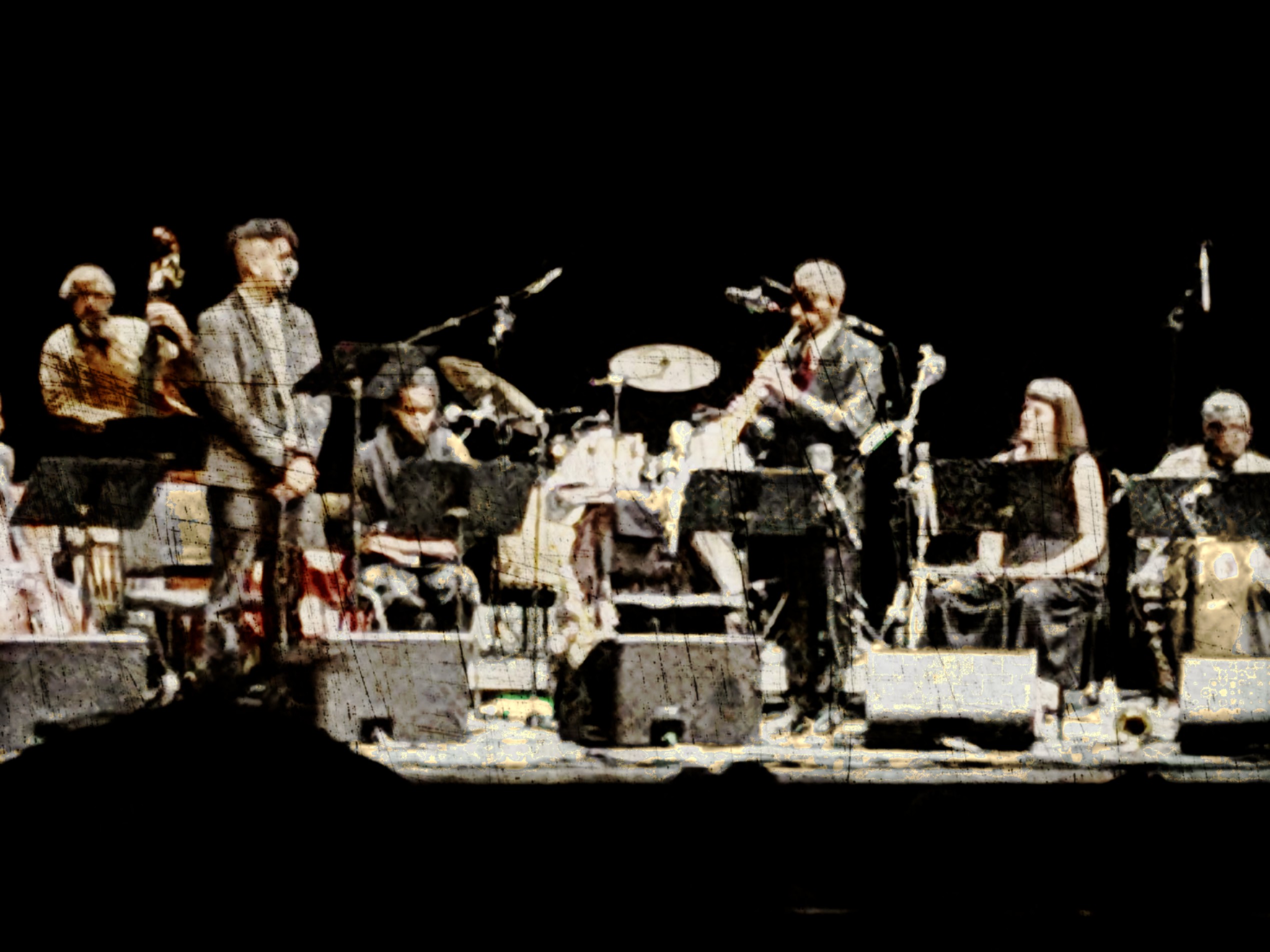 For 10 years, Big Ears Music Festival has been bringing uncompromising sounds to the city of Knoxville, TN.
Over my lifetime, there have been, on occasion some lineups that lured me to attend a specific event and this year at Big Ears was no exception. When I learned This is Not This Heat and the Art Ensemble of Chicago were performing, I knew I had to attend. Also, Wadada Leo Smith and Alvin Lucier are among my top tier of artists who performed at this year's Big Ears. To be perfectly honest, we planned our trip to Big Ears to focus on the weekend due to work schedules and regrettably, missed some wonderful performances that are 'top tier' as well. However, with the exception of some mentions of a few missed artists, this article will focus on the great experiences we had a the festival and some observations.

So, one might ask, 'what makes Big Ears special among all of the music festivals all over the world?' One special aspect of Big Ears this year was the music from the ECM record label. This is one of the biggest record labels in the world in improvised music and this year they celebrate their 50th anniversary. Of ECM artists hailing from the US, this festival represented all, if not most of those I hold in high regard. And the international contingent was fairly strong as well, even though Alexander von Schlippenbach (who recorded Improvisations on the Japo subsidiary label) ultimately had to cancel his performance due to Visa difficulty. Nonetheless, I had previously seen the Schlippenbach trio with Evan Parker and Paul Lytton in San Francisco when they performed a few concerts prior to a concert at the aforementioned FIMAV in Victoriaville.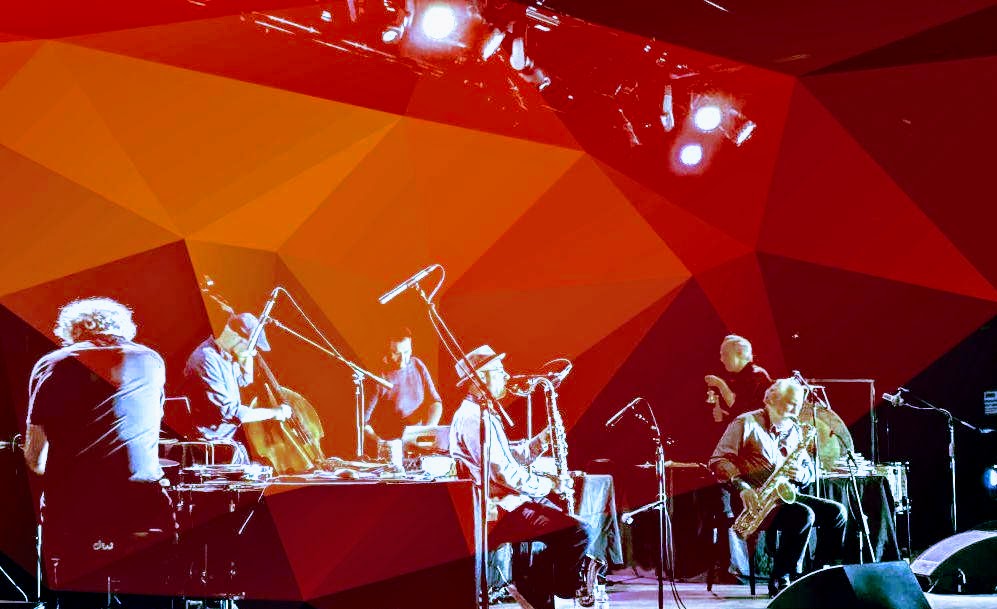 Another thing that makes Big Ears special is the surprise component. Though the festival isn't actually very fluid in scheduling, numerous last minute concerts, including additional sets added by artists and discussions make this festival worth attending. While it is really quite unique and beautiful, some difficult choices need to be made at times and some artists that audience members would like to see must ultimately be deferred or performances chopped in half by concert hopping. We chose to see as much of each individual performance as possible as difficult as it was to watch other opportunities vanish into thin air. One such performance was that of Mats Gustafsson's Fire. I was able to accept not seeing Fire because I had once seen Gustafsson in the 1998 in Chapel Hill with his AALY trio and Ken Vandermark. We chose instead to catch Mercury Rev's Clear Light Ensemble performing improvised work for the Film 'A Carnival of Souls' featuring founders Jonathon Donahue and Grasshopper along with Steve Shelley, Tim Berne, James Sclavunous, Ben Neill, Mimi Goesse, and Jesse Chandler.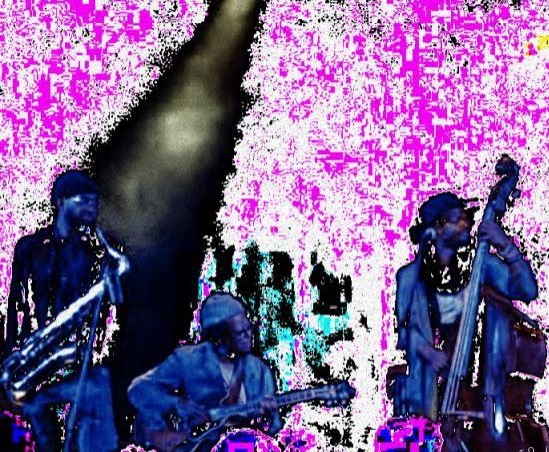 Another thing that makes Big Ears stand apart is the inclusion of emerging artists at the festival. Noteworthy artists from the modern scene included Makaya McCraven, Shabaka Hutchings performing in both The Comet is Coming and in Sons of Kemet, and Mary Halvorson performing both as band leader in her band Code Girl and in Columbia Icefield.
Carl Stone and Alvin Lucier both performed at the Knoxville Museum of Art. They also are two of the world's most famous electronic musicians. Joan La Barbara performed both a piece with Lucier's group as well as one of her classic works Voice is the original instrument.
Stephen O'Malley from the band Sunn O)))) had a few performances with his group KTL as well as performing in Lucier's Ever Present Orchestra.
Also taking me back to a time around 27 years ago were the performances by Spiritualized and Mercury Rev at this year's festival. After Spacemen 3 disbanded, who wasn't a huge fan of Spiritualized in the early 90's.
So, in a sense, there are several competing genres at the festival, vying for attention. This year's festival strengthened the genre of Americana/Folk as a part of the fabric. I can say it isn't usually what floats my boat, but with some exceptions. With Rhiannon Giddens performing early on Thursday (and competing directly with Spiritualized on Friday) it was wonderful to see her busking along with MC Demeanor in the Market Square. This might be a good thing to bring up, where is the hip hop? Last year at Big Ears featured Kid Koala's Nufonia must fall while the music of hip hop was noticably absent from this year's lineup. Other than someone noticing I wore a Hieroglyphics hat, Demeanor was it. I can still remember when Steve Coleman and the Five Elements performed at FIMAV. It almost seemed controversial among some attendees who claimed that hip hop wasn't "Musique Actuel". Well, I can imagine that tastes have evolved over the past 20 some years and what would be better at a future Big Ears than Schlippenbach's Globe Unity Orchestra and Deltron 3030? I would only hope they wouldn't compete against one another at the same time slot!!!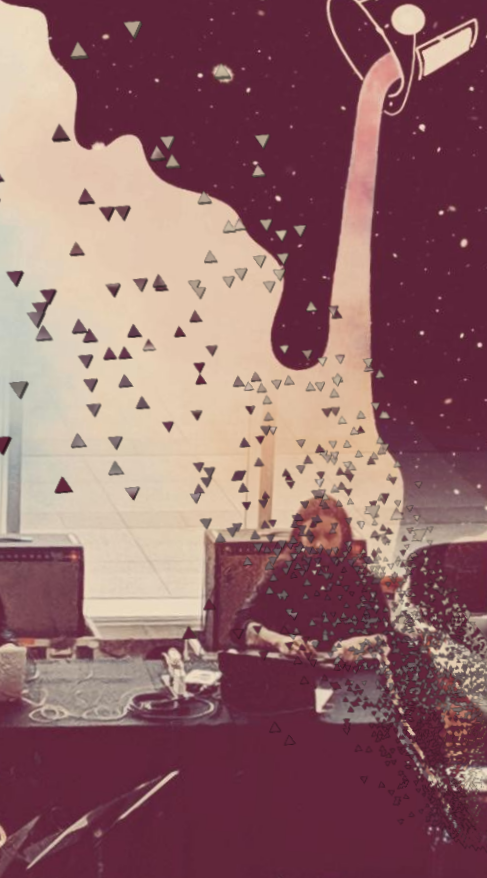 So, are there things the festival could improve upon as well? Sure. I'll speak first here about the fare. The main concert hall was the Mill and the Mine for us. There was a tent outside of the hall with snacks and drinks, so you could stay checked into the venue, however they didn't have any vegan options. We tried the Bijou bistro and while it had a few vegan options, they were fairly bland. As meat heavy as San Francisco is in it's fare, if you ever attend Outside Lands, or any type of festival in the bay, they have vegan food included for attendees. Now, I know there were two food trucks with vegan fare on Gay St., but after they only made one of our two meals and had no beverages at all to sell we decided not to go back. There was also the taco shop that served tacos that didn't have cheese listed as an ingredient with cheese. We finally took some time off from the festival and drove outside of the downtown area to a grocery store called Three Rivers Market. This market would be a great candidate to invite to the festival to cater delicious foods for all concert goers (hint, hint). While food may not sound like the thing to get picky about, it ties right in with the other area that is challenging about Big Ears. that it's tiring. A body needs sustenance to trot around to all of the different venues.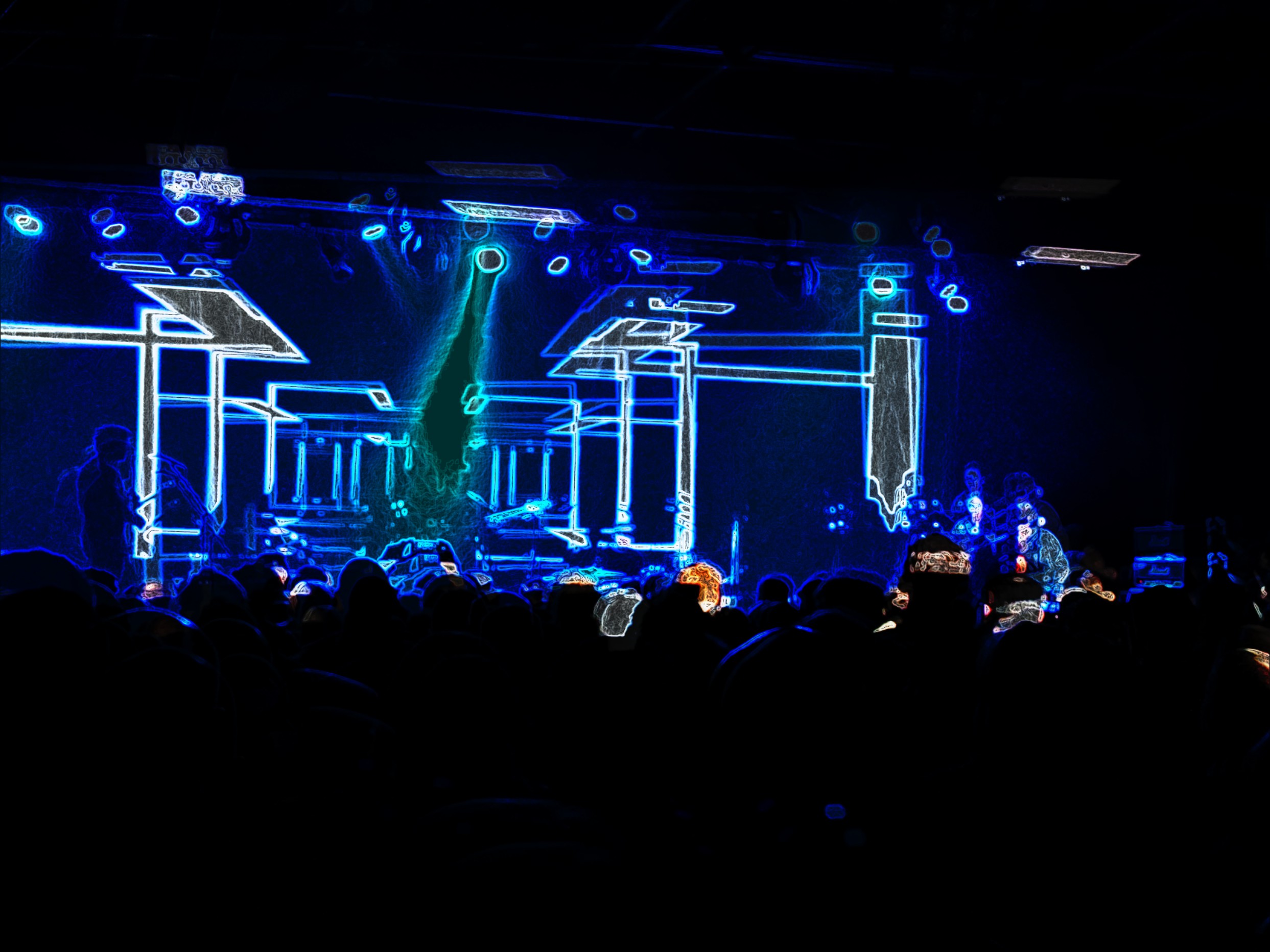 I do believe the festival has tried in some ways to address some issues of fatigue and food by providing seats and the food tent at the Mill and the Mine (along with a huge array of coctails for sale many including Red Bull). Also, the seating and priority status VIP tickets can help stave off the brutal pace of the festival. However, many of the improvised festivals I've attended including MiMi Festival in Arles, France, Musique Action in Nancy, France and FIMAV in Victoriaville are able to pull off a splash while giving concert goers perhaps a little space from the festival to settle into the town as well. While some may argue this makes a festival less exciting, it also means concert goers who paid for a festival or day pass aren't standing outside while a concert is occurring because the venue reached capacity.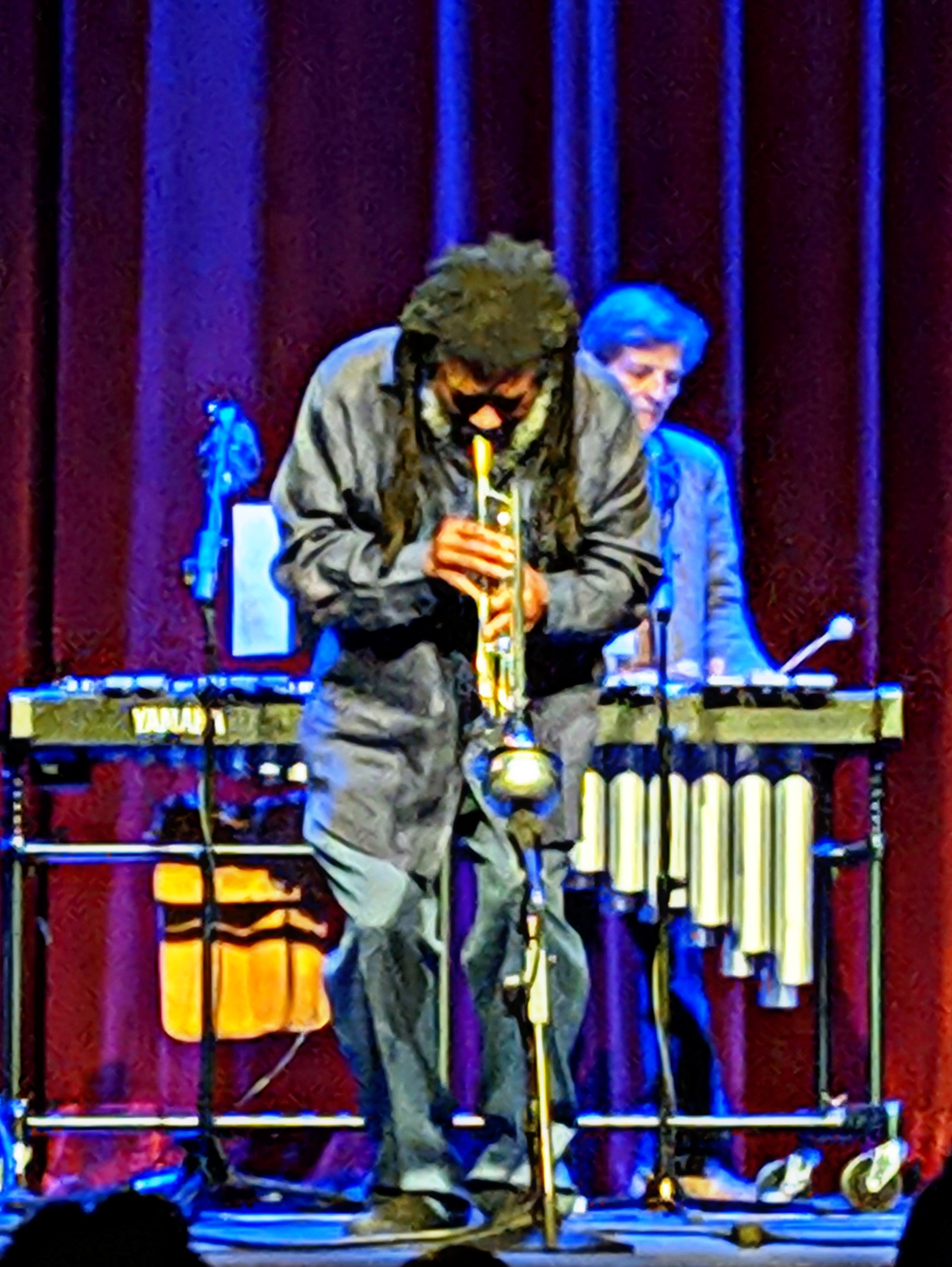 Don't get me wrong, I'm really glad I was able to attend this year's festival. Pretty amazing overall. I never thought I would get to see the music of one of my favorite bands This Heat live. I also never imagined seeing the Art Ensemble of Chicago and their performance was astounding. With so many artists in town too, it was interesting be in the hotel lobby and to say hello to Roscoe Mitchell as they wowed at seeing someone wearing the shirts they sold as well as meeting Mark Nauseef for the first time and talking about his album with David Torn, Jack Bruce and Miroslav Tadic. Talking to Jeff Parker about his last tour with Tortoise was really special. This was an experience I won't soon forget. It is an experience we may very well repeat. Knoxville is a great town for such a festival as Big Ears. If you get the chance to go, it's hard to imagine regretting it.